People First: Enhancing Participant Experience in Clinical Trials, Part 2 of 2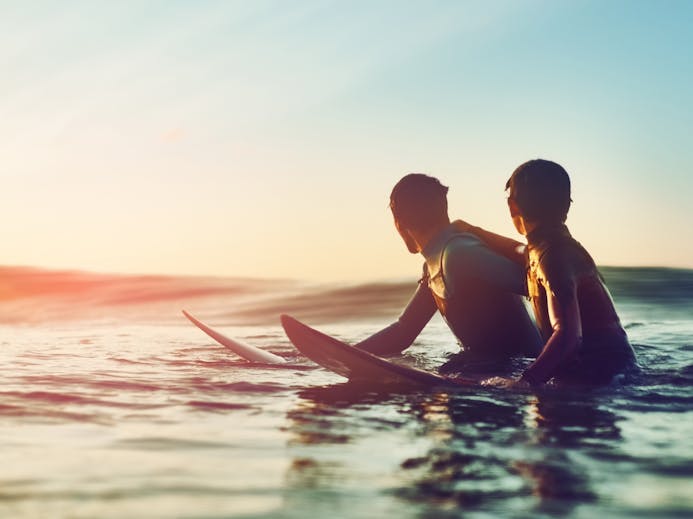 Authored by Kristin Croucher & David MacMurchy
Part 2 in a 2-part series. Access Part 1 here.
Providing a Consistently High-Level Experience
That feeling of familiarity and comfort, as well as the convenience, is why many clinical trial participants prefer to schedule appointments at home. Our research found that 85% of UK respondents and 79% in the US would be more likely to take part in a clinical trial in the future, if it were to be conducted at home or in a mobile research unit (MRU) (2).
Having the study appointment at home or in an MRU removes numerous burdens for the participant (and in many cases, for their care partners, as well). These locations provide a safe space that is more convenient and not as busy as many traditional medical facilities (a significant concern during the pandemic), and attenuates logistical pressures that a participant might face.
Safety and privacy are important considerations for all patients. For example, members of the transgender and non-binary community often face challenges and discrimination during medical appointments, driven in part by a widespread lack of understanding about health needs of the community by healthcare professionals. Visits by clinical research nurses at home, or in an MRU, provide an opportunity to offer a secure space for transgender and non-binary participants in clinical research (3).
Today's virtual-first and hybrid models can deliver additional oversight and care, which have the potential to provide a consistently high-level experience that supports participants and care partners through the clinical trial experience. Within these models, technology plays an important role in empowering the participant (and in some cases, their care partners), enabling them to navigate the trial, the scheduling of appointments, and clinical trial procedures with greater ease, via their smartphone or tablet.
According to a study from The Center for Information and Study on Clinical Research Participation (CISCRP), poor communication was the top reason (18%) people cited for dropping out of clinical trials (4). With various apps now available, it is much easier for participants to be in regular contact with a research nurse or principal investigator, which helps to provide faster feedback and reassurance at every step. Visits can be scheduled to fit with the participant's free time and the virtual-first approach enables them to receive reminders on their phone which also helps to reduce missed appointments.
A people-first approach, enhanced by new technologies, has the potential to improve recruitment, retention, and the overall experience for participants in a clinical trial. Designing studies that prioritise the people involved at every step – and choice for participants – is also integral to making clinical trials more diverse.
Reaching Historically Under-Represented Groups
Industry studies have emphasised the need for greater representation, not only amongst participants in clinical trials, but also among the professionals conducting them. A recent report by CISCRP found that nearly half (49%) of respondents said they would trust pharmaceutical companies more if they knew the company included a diverse set of participants in their clinical trials (5). CISCRP has found that black respondents (39%) were more likely to say it was 'very important' to have diverse staff versus white (25%) or Asian (27%) respondents (6).
A significant element of making clinical trials equitable is reaching communities that may have a generalised mistrust of doctors and healthcare, with attitudes based on both current and historic events. In the last 50 years, trust in medical science has declined, leading to difficult doctor-patient relationships, less patient compliance, and ultimately unrepresentative outcomes. In 1975, 73% of Americans said they had high confidence in medical leadership. Fewer than half that number (34%) felt the same way in 2018, according to a Gallup poll (7).
Collaboration across the healthcare industry can help change that. This calls for continuous community engagement and empathy on the part of clinical research enterprises, to strengthen trust in medical systems. Demonstrating a commitment to transparency about clinical research goals and outcomes is an essential part of this work.
Providing participants choices around their clinical trial is key for reaching groups that have been historically underserved by the clinical research industry and ensuring a quality experience. Colleagues talk about meeting participants 'where they are', and this needs to be achieved on several levels.
 Meeting participants on an emotional level requires a care team that they can relate to, and that understands their specific concerns. For example, language concordance between patients and doctors can build trust and help participants feel more supported, because anxieties around communication are alleviated (8).
Focusing on connecting with people in this way has a direct impact on the success of clinical trials – particularly when it comes to increasing access and reaching underserved populations.
Ever greater levels of commitment and creativity should be encouraged when thinking about community engagement and meeting participants in their neighbourhoods. Engaging with communities through a grassroots approach builds personal relationships, scales trust, and provides an opportunity to share information and awareness about the importance of participation in clinical research. For example, colleagues at Lightship have joined Alzheimer's Memory Walk events to meet and support people with this disease and their care partners.
 Producing a model for more inclusive clinical trials starts with the human connection. Great strides are being made across the industry as a result of implementing new models that have a strategically creative and compassionate approach to clinical research as a healthcare option.
The Rise of 'The Third Place'
Improving the clinical trial experience begins with having an in-depth understanding of participants' preferences. Take, for instance, participants being more likely to enroll in a clinical trial if appointments could take place at home or in a mobile research unit. MRUs have emerged as an alternative alongside community-based brick and mortar sites, outside of traditional settings for clinical studies, like hospitals or medical centres. They provide a 'third place' for clinical studies.
 Sociologist Ray Oldenburg defined 'the third place' as an informal public gathering place that serves the community. He said it is the social surrounding that is distinct from the two main social environments of home (the 'first place') and the workplace (the 'second place').
 Offering alternative visit locations and greater flexibility around appointments reduces the travel costs on the participants, and can ease or potentially eliminate work and childcare scheduling conflicts. This can make all the difference, particularly for the most vulnerable, who might otherwise be unable or unwilling to participate in a trial.
By giving people the choice of participating in clinical trials at a third place, they are no longer limited by where they live, or, in some cases, not being comfortable having someone visit them at home. MRUs scale an organisation's ability to provide clinical care to participants who may not wish to be seen at home or work. MRUs can be customised to allow for participation in many different types of clinical trials. Bringing the clinical trial to the patient removes the burden of travel to and from a doctor's office or research site, saving time, assuaging potential anxieties, and strengthening the healthcare relationship.
The clinical research enterprise is continuing to revolutionise how studies are designed and managed. This is making them more flexible and efficient, as well as helping to address the current problems with diversity in clinical trials. While technology is the conduit, it is people – the participants and staff – who are at the heart of this transformation.
The more we encourage collaboration within the industry that enhances the experience in trials, the greater the potential for ensuring future medical innovations based on a bedrock of truly democratic and diverse clinical research.
 References:
2. Lightship's research was conducted in November 2021, with 1,378 people from both the US and UK completing the Decentralised Clinical Trial Market Research survey, carried out by Dynata.
3. Visit: ciscrp.org/working-towards-a- more-inclusive-environment-transgender-non-binary-participants-in-clinical-research/
4. Visit: ciscrp.org/wp-content/uploads/2021/11/2021-PIParticipation-Experience-Report-
04NOV2021-FINAL.pdf
5. Visit: ciscrp.org/wp-content/uploads/2021/11/2021-PI-General-Perceptions-Report-04NOV2021-FINAL.pdf
6. Visit: ciscrp.org/wp-content/uploads/2021/11/2021-PI-Decidingto-
Participate-Report-04NOV2021-FINAL.pdf
7. Visit: scp-health.com/blog/impactfulstrategies-hospitals-can-use-toimprove-community-health-and-winback-patient-trust/
8. Visit: ncbi.nlm.nih.gov/pmc/articles/PMC6833293/
This article originally appeared in International Clinical Trials, August 2022
Kristin Croucher, Vice President of Clinical Operations at Lightship, is a life sciences strategist with two decades of managing a range of teams and implementing high-level, multi-national operations across Africa, USA, Latin America, Europe, Asia and Australia.
David MacMurchy, CEO at Lightship, is a leader in the healthcare sector with over 25 years' experience working for leading organizations in the life sciences industry. In previous roles, he collaborated with life science companies across the US, Europe and China.
---