Supporting Emerging & Midsize Biotechs & Pharma in Clinical Research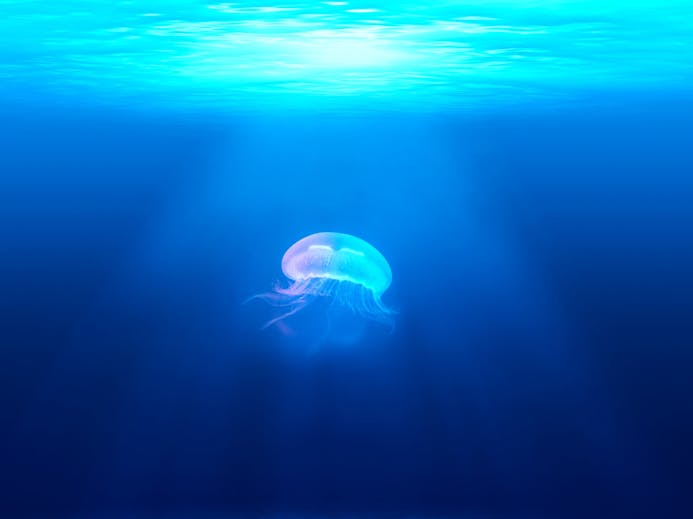 Developing new medications, treatments and therapies is an expensive endeavor with many variables. Approximately 88% of drugs do not ultimately receive FDA approval. The business operations, research and development costs for the 12% that do make it to market can range from less than $1 billion to more than $2 billion per drug. (1) Historically the domain of big pharma, emerging biopharma organizations are making strides, patenting almost two-thirds of new drugs and registering 47% of them in 2018. (2) Driving disruption and innovation at this level is impressive, but smaller to mid-size biotech and pharma companies face particular challenges when it comes to conducting clinical research.
There is a lot at stake, since their success may be dependent on the development of a lone product. Many emerging organizations are operating in the rare disease space, and enrolling studies with a very limited pool of hard-to-locate participants. Forging partnerships with companies that can tailor their services preserves financial resources, streamlines operations, and saves development time that benefits clinical trial participants.
Emerging and mid-size companies in clinical research navigate:
·      Operating constraints not faced by larger companies
·      Conducting clinical research with leaner teams and fewer overall resources
·      Managing stringent budgets in protocol development, enrolling studies with aggressive timelines, and delivering good data efficiently  
·      Integrating decentralized and hybrid approaches for clinical trials, cost effectively
·      Finding providers with a similar cultural mindset and flexible approaches
Emerging and mid-sized biotechs and pharma companies are looking for business relationships with providers that:
·      Are high-touch yet cost-effective
·      Provide effective oversight on clinical operations
·      Have a clear understanding of the sensitivity around project timelines
·      Design and implement nimble approaches
·      Fill any gaps in their infrastructure, when needed
·      Offer a modular approach where companies can select the services they need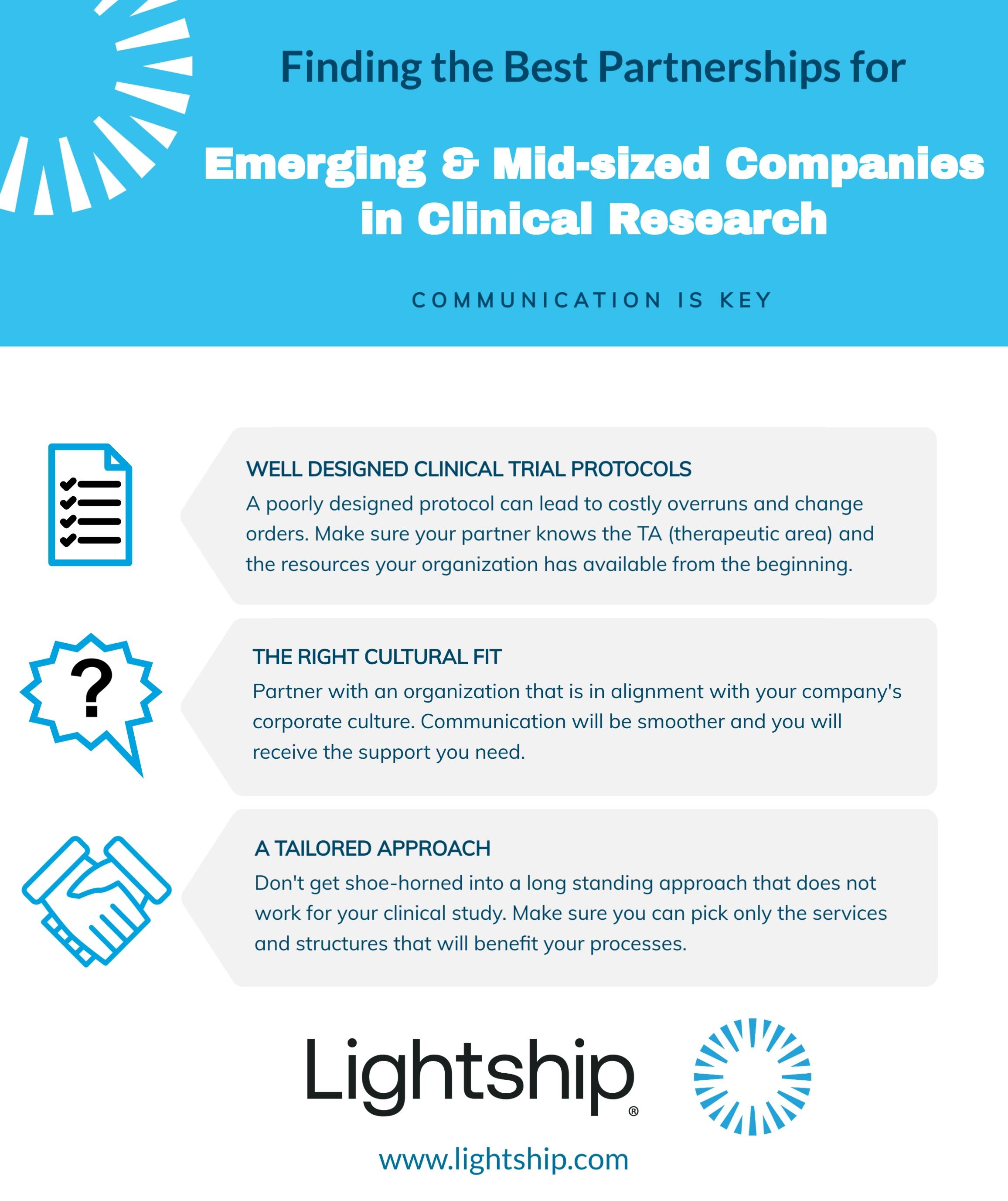 Virtual-first & hybrid approaches
The past few years have seen the rapid adoption of virtual-first and decentralized approaches to moving clinical trials forward. Telehealth appointments, which counted for less than 1% of medical appointments before the pandemic (3) are becoming more accepted by patients and participants in clinical trials. Digital health and mobile apps are reducing the burden of participation for clinical trial participants and their care partners. While the impact of these advances cannot be discounted, not all clinical research can be conducted remotely. There are challenges with consistency in staffing across per-patient visits. Emerging and mid-sized companies  benefit most when partners in the clinical research enterprise formulate the best approach, depending on the TA (therapeutic area) and protocol design.
The Rare Disease Space
There are approximately 300 million people worldwide impacted by about 7 thousand rare diseases. A disease is classified as "rare" in the United States if it affects less than 200,000 people, and in the European Union, the statistic used is 1 in 2,000. (4) Most rare diseases are genetic or have a genetic component. With non-rare diseases such as diabetes or heart disease, the pool of potential clinical trial participants is large. Companies conducting rare disease research are challenged by very small patient populations, issues with enrollment and providing ease of access to participants who are geographically dispersed. Social media effectively connects patients around the world, but it can still be difficult to reach the target demographic. Clinical trial service providers need to understand what it takes to navigate the complexities of this research space, particularly with respect to timelines, medical technology and budgetary concerns.
Choosing the right partner (or partners) for conducting clinical research starts with a relationship that is built on mutual understanding, clear communication and trust. Providers that can deploy the right array of tactical and strategic support to emerging and mid-sized companies can help pave the path to regulatory approval efficiently, while preserving timelines that benefit participants and sponsors. To learn more about Lightship's flexible, problem-solving approaches  visit https://www.lightship.com/approach.
Sources:
(1) https://www.cbo.gov/publication/57126 
(2) https://www.iqvia.com/-/media/iqvia/pdfs/institute-reports/the-changing-landscape-of-research-and-development.pdf?_=1658766297742
(3) https://www.ama-assn.org/practice-management/digital/2022-moving-beyond-telehealth-digitally-enabled-care
(4) https://rarediseases.info.nih.gov/diseases/pages/31/faqs-about-rare-diseases
---