Dr. Michael Cohen-Wolkowiez Joins Our Team to Enhance Patient and Provider Experience at Lightship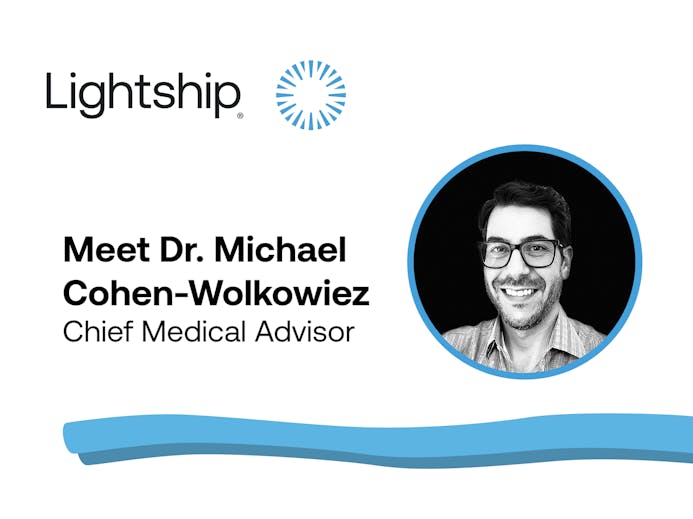 Lightship® is delighted to welcome Michael (Micky) Cohen-Wolkowiez, MD, PhD as our Chief Medical Advisor. Micky is a Distinguished Professor at Duke University. Micky is a prolific researcher with over 170 publications in peer reviewed journals and brings to Lightship his experience of managing all phases of multiple therapeutic area clinical trials in adults and children. His research focus is patient-centric methods to accelerate the development of better therapies.
Micky will help to further Lightship's work of delivering clinical trials that create greater access and choice, with a focus on reaching underserved populations. He will be advising Lightship on its operational model and support a continued focus on the participant's journey through the clinical trial experience.
"Lightship has a unique research delivery model supported by exceptional people with decades of experience in clinical research, generating regulatory-grade data," said Dr. Cohen-Wolkowiez, MD, PhD. "I am excited to play a part in advancing clinical trials in novel ways grounded in the reality of the participants, which is often overlooked when designing and implementing studies."
 "We are pleased to collaborate with Micky to expand and enhance the experience for patients and providers," said David MacMurchy, CEO. "Our model to support all clinical trials with a people-first approach can benefit in evolving with Micky's wealth of experience in conducting research."
---