Lightship® Oncology Clinical Trials Operating Model Review With FDA Positions a More Patient-Centric Approach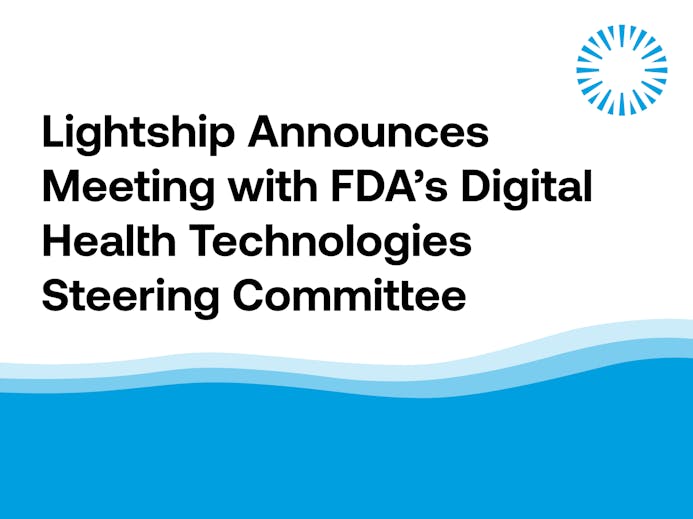 LOS ANGELES, NEW YORK, and LONDON; March 8, 2023 – Lightship Inc., a clinical research provider focused on increasing access and choice in taking part in clinical research to improve equity for all, today announced its meeting with the United States Food and Drug Administration (FDA) to discuss approaches in oncology clinical trials that offer more choice and access for patients.
 Lightship has developed an operational model for oncology trials that includes the benefits of home visits and locations closer to patients while ensuring appropriate safety monitoring and support. This approach provides greater convenience to patients, as it provides more access to people not living near a site and for those who find travel challenging. The operating model for this approach also allows the flexibility for investigators to see patients in the clinic for their ongoing care or research visits.
 In its meeting with the FDA's Digital Health Technologies Steering Committee on February 10, 2023, the FDA provided feedback on various aspects of Lightship's approach to oncology clinical trial design and delivery.
 This engagement serves to support oncology clinical trials, which are designed to offer more access and choice for people living with cancer to take part in clinical trials. Lightship plans to build upon this review process and continue to engage with the FDA and other stakeholders on approaches to support more inclusive clinical trials and improve health equity for all.
 "We are pleased with the collaborative and interactive meeting with the FDA about our clinical trial design proposal. With this insightful feedback and our foundational operating model, Lightship is well positioned to work with sponsors in designing and deploying more patient-centric approaches," said Lightship CEO David MacMurchy.
About Lightship®
Lightship Inc. is a clinical trials service provider focused on increasing access and choice in taking part in research to improve equity for all. We design and conduct studies in partnership with biopharmaceutical companies to accelerate bringing new therapies to market. Our approach is to engage people where they are and support them across their journey in a clinical trial, from first contact to study completion. We work to make it easy, convenient, and safe for people to take part by offering visits in clinic, at home, using our mobile research units, and via digital health tools. By transforming the way we conduct clinical research, we can decrease study timelines, expand access, drive diversity, and increase retention to accelerate development of better therapies. Learn more at Lightship.com, and follow on LinkedIn.
CONTACT: 
Lindsey Langemeier
SCORR Marketing
---